ZIM Shrinks Net Loss
Israel's shipping company Zim Integrated Shipping Services (ZIM) managed to cut its net loss during the first quarter of 2017 to USD 6.4 million, compared to a net loss of USD 56.3 million reported in the corresponding period a year earlier.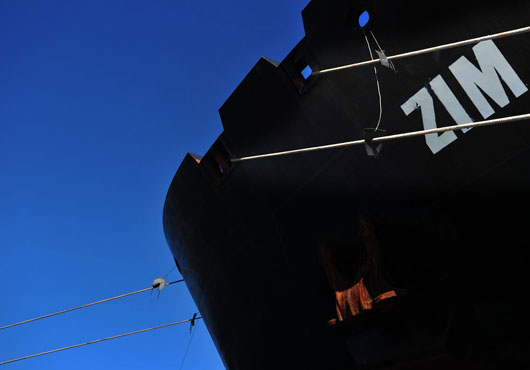 The company's total revenues increased by 4% to USD 655 million, compared to USD 630 million in the same three-month period in 2016, while its operating cash flow stood at USD 33.8 million, against a negative USD 14.6 million seen a year earlier.
Additionally, ZIM said that it saw a 3.6% increase in its carried volumes which reached 598 thousand TEUs, compared to 577 thousand TEUs handled in the first quarter of 2016, while the average freight rate per TEU stood at USD 953, against USD 943 in the same period in the previous year.
The shipping liner industry has been going through major developments and changes in the last year, with the increased mergers and acquisitions and the changes in the alliances' structure. Since the third quarter of 2016 ZIM said that it has been witnessing a positive trend in the industry with slightly improved freight rates in some trades. However, market conditions on the whole "remained challenging and volatile."
"In the face of this tough business environment, ZIM continues to outperform the industry and achieve improved results. ZIM's Q1 results reflect the constant improvement in the company's performance, as a result of the comprehensive transformation the company has implemented in recent years," according to the company.
Source: http://worldmaritimenews.com/