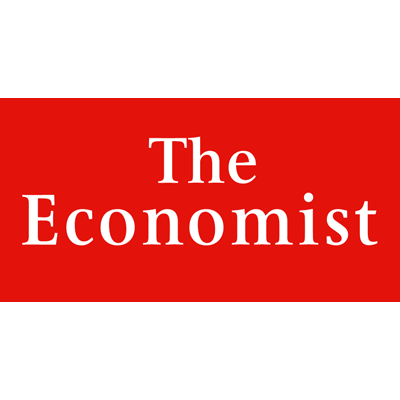 IT IS a peculiarity of the airline business that a connecting flight is often cheaper than a shorter nonstop route to the same destination. Normally, paying less to receive more is economically preposterous. But in transportation, where the fastest conveyance from A to B is the main utility, it makes perfect sense. For passengers, sitting on a plane any longer than necessary can be an exasperating, even painful experience. For airlines, flying empty seats is no less harmful. This inverse relationship between a journey's value and its cost is something that Europe's new breed of long-haul budget carriers may be overlooking.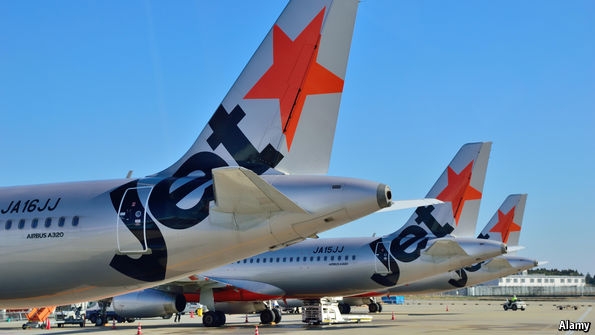 As Gulliver reported in March, International Airlines Group (IAG), the holding company of several airlines including British Airways, is the latest pretender in the low-cost long-haul market. Its new venture, Level, has begun offering rock-bottom airfares from Barcelona to the West Coast of America, the Dominican Republic and Argentina. Routes from other European cities are expected shortly. In Germany, Lufthansa already deploys its low-cost carrier, Eurowings to the Americas, Thailand and Mauritius. Air France is to launch its own offshoot, Boost, this autumn. All three flag-carriers have been spurred to action by Norwegian Air Shuttle, the budget long-haul pioneer that began widebody flights in 2013 and, in many people's eyes, has proven a business model once thought unviable.
Amid talk of a low-cost long-haul revolution, lessons from Asia's older, more experienced budget carriers are being ignored. AirAsia X, the long-haul division of Malaysia's AirAsia, launched widebody flights a decade ago. Cebu Pacific Air in the Philippines, Jetstar Airways in Australia and Scoot in Singapore were also low-cost long-haul trailblazers. Yet none of them spreads their wings beyond Asia, the Middle East and Oceania. (The only one with imminent plans to fly to Europe, Scoot, is restricting itself to Athens, on the south-eastern periphery of the continent.) "Our sweet spot is about seven hours," says Benyamin Ismail, chief executive of AirAsia X, "because you can do more flights and you can earn more revenues. Once you start flying for 12, 14 hours, you lose that ability." His airline trialled flights to London and Paris a few years ago, but could not keep fares low when fuel prices rose. Both routes were axed.
With Brent Crude now hovering around $50, less than half its recent peak, Gulliver wonders if cheap oil is again clouding the industry's judgement. The four-engine Airbus A340s that AirAsia X briefly flew to Europe were, admittedly, gas-guzzlers. But the A330-200s that Eurowings and Level have selected are hardly revolutionary machines. Should oil prices tick up again, the lengthy flights they operate to Asia and deep into America will become pricey. And there will be no large premium cabin to subsidise economy-class passengers on these planes. Norwegian and Scoot, meanwhile, may be cushioned by the fuel efficiency of their next-generation Boeing 787s, but such cutting-edge technology does not come cheap. What they save in fuel expenses they will inevitably spend on leases.
The solution, says Mr Ismail, is to break up the journey. AirAsia X's planes already stop in the Gold Coast on their way to Auckland. When its Hawaii flights begin this summer, they will take a detour via Osaka in Japan. These layovers boost the economics of long-haul flights by adding new points for traffic to feed and de-feed. And the model is highly scalable. By selecting centrally located intermediary hubs, airlines can shuffle passengers between an array of short- and long-haul routes. More liquid traffic-flows means fuller planes and lower fares. Small wonder that AirAsia X has long-term plans for bases in Japan and either India or the Middle East. "India can connect you to Europe. Japan can take you to Russia and also to the US," Mr Ismail says. "If you have that connectivity it will be great. But we're still far from it."
Elsewhere, low-cost hubs are already taking root. Iceland's fast-expanding WOW Air will connect 19 European points with ten in North America this summer. The budget carrier's Atlantic base is within six hours flying time of the United States. To the east, Kazakhstan's Air Astana styles itself as the first "low-cost long-haul full-service" carrier. Its location halfway between Europe and North Asia, coupled with a weak currency, makes Astana a convenient and affordable hub for stopovers. If passengers and airlines continue to see mutual benefits in cheap connecting flights, the likes of Level and Eurowings might struggle to make their name.
Source: http://www.economist.com/