Danish shipping and offshore energy conglomerate Maersk Group reported its profit at USD 253 million for the first quarter of 2017, compared to USD 224 million seen a year earlier, in line with expectations.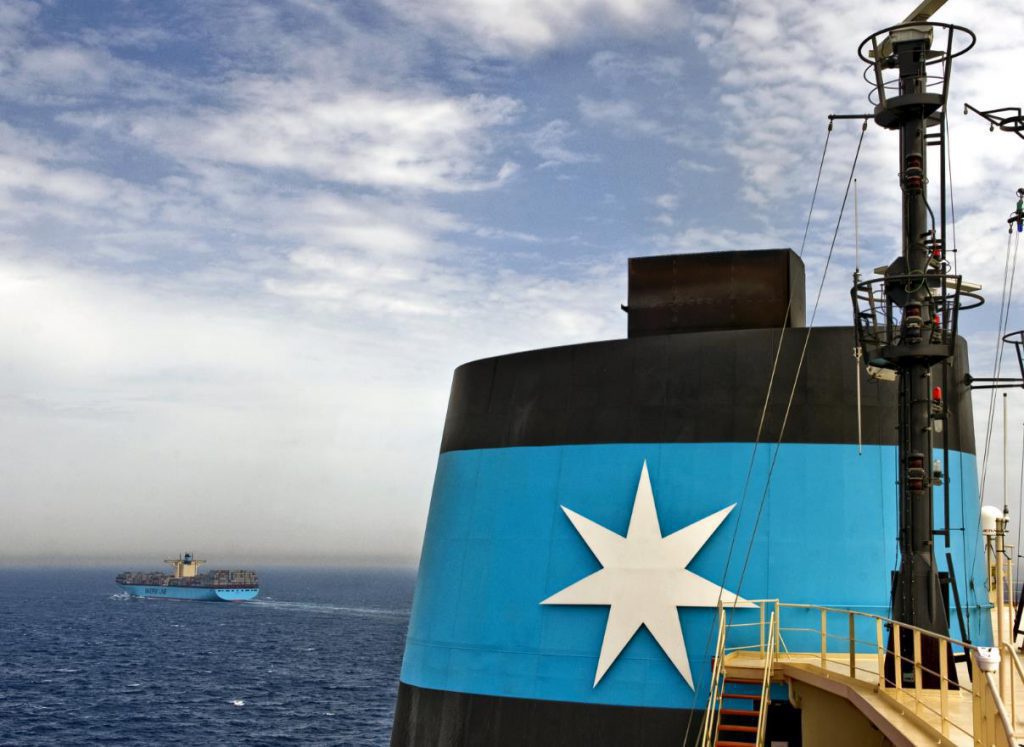 The group's revenue increased by 5 percent to USD 8.9 billion from USD 8.5 billion reported in the first quarter of 2016, as a result of revenue growth in the group's businesses Maersk Line and Maersk Oil. Namely, Maersk Oil saw a surge of 33 percent, or USD 343 million, in its revenues, while Maersk Line experienced a rise of 10% in revenues, or USD 519 million.
The underlying profit of USD 201 million, compared to USD 214 million reported a year earlier, was at the same level as last year, reflecting an increase of USD 321 million in Maersk Oil due to higher oil price and lower operating expenses, offset by decreases in almost all other businesses.
"We delivered year-on-year revenue growth for the first time since Q3 2014 in line with our ambitions to become a growth company again," Soren Skou, CEO, A.P. Møller – Mærsk A/S, said.
The group's container shipping business Maersk Line reported a negative ROIC of 1.3% and a loss of USD 66 million for the first quarter of the year, against a profit of USD 37 million seen in the same period in 2016. Market fundamentals continued to improve in the three-month period ended March 31 and demand outgrew nominal supply for the second consecutive quarter, according to the company.
"Maersk Line is on track to deliver a result improvement of above USD 1 billion for 2017 compared to 2016, despite an underlying loss of USD 80 million in Q1, driven by a USD 381 million higher fuel bill," Skou added.
The company informed that both spot freight rates and contract rates have increased during the quarter, lately also on the North-South trades.
Additionally, APM Terminals reported a decrease in its profit which reached USD 91 million, compared to USD 108 million seen a year earlier, and a ROIC of 4.5%. The underlying profit was negatively impacted by declining markets in West Africa and rate pressure in a number of locations due to overcapacity. In line with the new strategy no new terminal projects have been pursued and APM Terminals achieved a positive free cash flow of USD 88 million.
"We are starting to see synergies in Transport & Logistics, for example with Maersk Line increasing volumes to APM Terminals, improved collaboration between Maersk Line and Maersk Container Industry leading to significantly higher volumes and improved results, as well as cost synergies on Sales, General & Administration," Skou said.
During the quarter, the sales and purchase agreement to acquire the German container shipping line Hamburg Süd from the Oetker Group was approved by the boards of the Oetker Group and Maersk Line. The company will acquire Hamburg Süd for EUR 3.7 billion on a cash and debt-free basis. A syndicated loan facility has been established to fully finance the acquisition.
"The Hamburg Süd acquisition is progressing as planned towards a closing in fourth quarter, subject to regulatory approvals. The acquisition will deliver substantial revenue, volume and market share growth as well as operational synergies of USD 350-400 million per year from 2019," Skou said.
Source: http://worldmaritimenews.com/