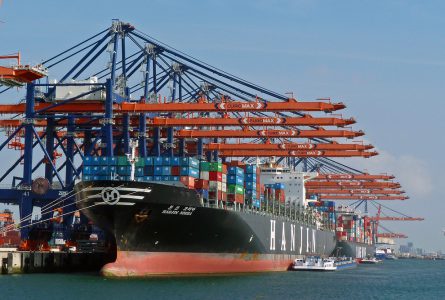 Reports: Hanjin Shipping Liquidation Set for Feb 17
The rehabilitation process for the former South Korean shipping giant Hanjin Shipping is set to end on February 17, Yonhap News Agency cited the Seoul Central District Court.
The decision was made on Thursday by the South Korean court, some half a year after the cash-strapped carrier was put under court receivership as it succumbed to the prolonged depression in the shipping market.
The company filed for court receivership in late August 2016 as its creditors, led by the state-run Korea Development Bank (KDB), said they would not provide additional financial support to Hanjin starting from September 4.
In an effort to collect enough cash to pay back its creditors, the company opted to sell a number of its assets, including its entire Asia to US route network and operations on the routes, a number of containerships, as well as its overseas businesses.
Earlier this week, Hanjin's stake in Total Terminals International (TTI), the operator of two facilities in Long Beach and Seattle, was sold to Swiss-based Mediterranean Shipping Company (MSC) and South Korean Hyundai Merchant Marine (HMM).
The acquisition, undertaken by MSC's subsidiary Terminal Investment Limited (TIL) and HMM, includes all of Hanjin's equity and shareholder loans in both TTI and the associated terminal equipment leasing company Hanjin TEC Inc.
World Maritime News Staff