South Korean shipping company Hyundai Merchant Marine (HMM) has seen a 67% year-on-year rise in its Asia-US volume in April 2017.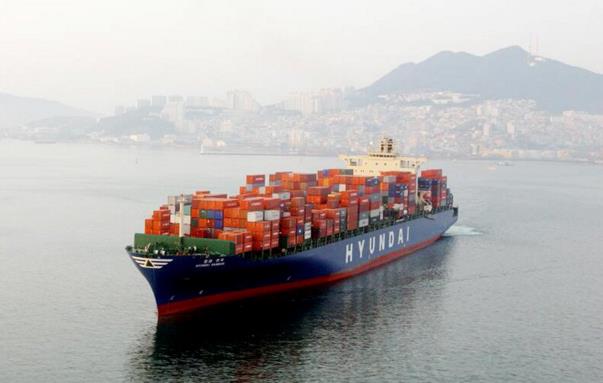 The company's volumes jumped from 10,733 TEU/WK to 17,932 TEU/WK in April after HMM formed a strategic cooperation with 2M.
HMM's Asia-US west coast (USWC) volumes were up by 73% in April 2017, rising from 7,604 TEU/WK to 13,186 TEU/WK at the end of the month, the company said citing PIERS Data.
Additionally, the carrier's USWC-Asia volume also increased to 7,336 TEU/WK.
"HMM has raised its market share along with its ranking, as its volume has shown dramatic increase compared to last year," HMM official said.
"We expect gradual improvements in profitability, since we're heading into the peak season with higher volumes," the official added.
Source: http://worldmaritimenews.com/